Instructions





Homepage:
Select a decade on the top menu bar.
Other features available on the lower menu.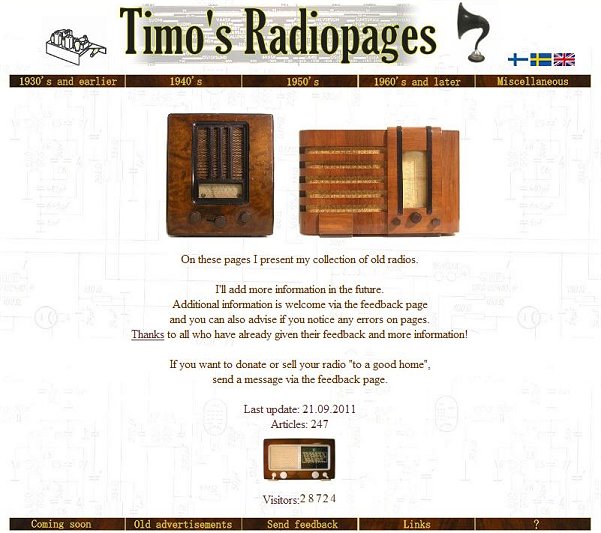 Catalog:
Devices are listed alphabetically in the catalog view.
If you will to see a list of images, press the "Photo view"-button.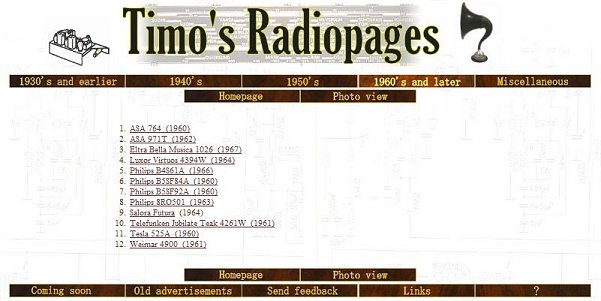 Photo view:
Devices are in same order than in the catalog.
If you want a list of text, press the "Catalog"-button.
Radio-page:
Click Radio name in the catalog or click the image in the "photo-view"
and you will see more pictures and information.